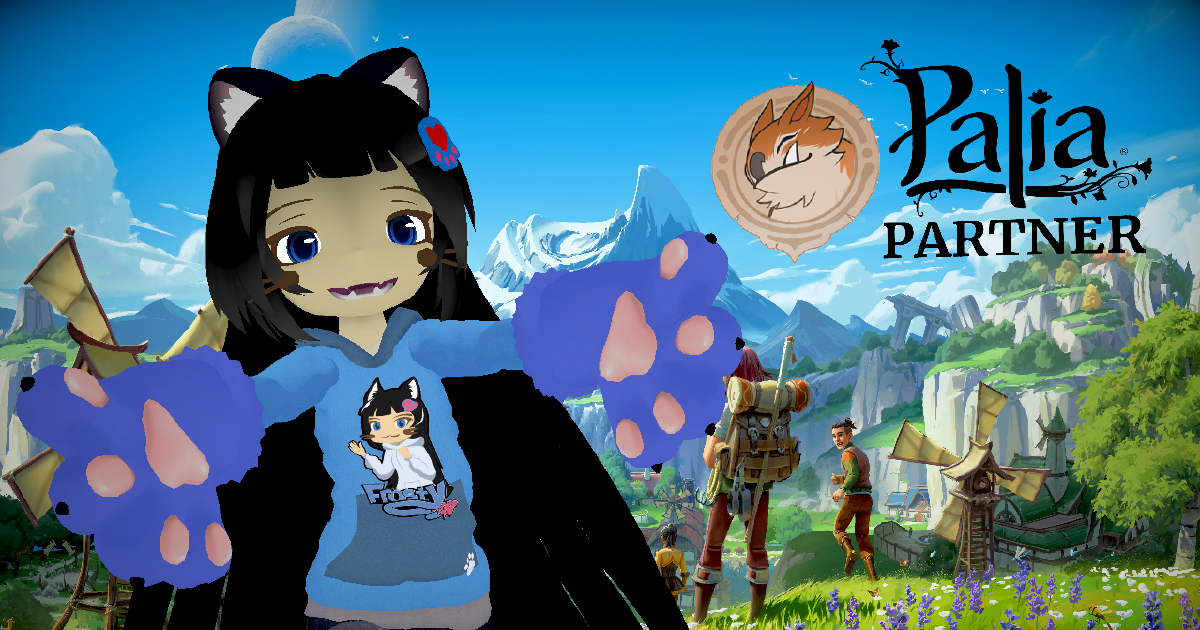 August 3rd, 2023
I'm An Official Palia Partner!
Welcome, little one, to the wonderful world of Palia! Here, you'll find that Palia is a bit different than other MMOs. As an official Palia Partner, it is my duty to help show you the ropes. Follow me and I'll show you to your new home away from home…
Palia is in Beta
Palia is a brand new game with so many pawsibilities! From fishing, to hunting, to building a house, to making Ramen with your friends, Palia's certainly got a lot going for it already. In fact, today, a cinematic trailer just dropped for the game. Check it out!
While Palia is currently in beta, I do have some good news…
I'm in Palia's Partner Program!
That's right! I've been graced by the presence of the great Chapaa and have been welcomed in to the Palia Partner Program and you can join my streams here! But what does this mean? Well, for one, it means that I've got a lot more responsibility on my hands to create Palia based content. I'll do my best to create things to help you out on your own Palia Journey. If you'd like to sign up, I've got my Referral Code that you could use, or you can join the chat and run !paliapartner and I will have a community member's referral code in the message to help everyone get 5 referrals (and all unlocks). Until then…
Palia Partners
If you're looking for streamers to watch who are playing Palia or if you're struggling to find creators under the Palia game section (located here ), then might I recommend taking a look at the Palia Partners stream team? These streamers are all part of Palia's Official Content Creator Program and are sure to provide a wonderful place to relax and enjoy Palia from the comfort of your own home.
Palia Partners: https://www.twitch.tv/team/paliapartners
Not all partners are available on Twitch, so feel free to check the #palia and #playPalia tags on your favorite platform for more Palia content. (I honestly don't know off the top of my head how to find partners elsewhere aside from the tags 😅 Maybe someone from S6 knows of a better way?)
Note: I'm seeing rumors of people saying that streamers have beta codes to give out. While some creators may have keys, most do not. Please don't harass creators over keys that they may or may not have. They're there to have fun with the community and seeing people request keys is not fun.